Thermal bath
Hajdúszoboszló
From the beginning to today
The thermal bath, open all year round, opened its doors to visitors on 26 July 1927. Hajdúszoboszló initially only had bathing facilities, but then an initiative was launched to turn it into a medically supervised treatment center. Scientific studies of the spa water proved that the composition of the sea below Hajdúszoboszló is extremely unique.
According to renowned researchers, "the water of Hajdúszoboszló is unique of its kind, there is no other water of comparable composition and temperature," said Dr János Bodnár (1889-1953), professor of chemistry, and Dr Zoltán Dalmady (1880-1934), "the water of Hajdúszoboszló can be considered a fivefold diluted seawater and is nothing but the spirit of the Triassic sea."
The spa has come a long way since it first opened in 1927. With continuous improvements, there are now three indoor pools of different temperatures and four outdoor pools with additional adventure elements.
The entire spa building was renovated in 2002, resulting in a more relaxing and enjoyable experience for guests. Thanks to the renewal of the spa building, extension of the treatment rooms, and creation of relaxation areas, guests can enjoy a complete sense of relaxation and recovery.
Composition and uses of thermal water
The Hajduszoboszlo waters have high concentrations of salt, which is why they have a healing effect. The water contains sodium chloride (table salt) and ammonium chloride (sal ammonia salt). other constituents include bromine, iodine, carbonates, nitrates, lithium, iron, and magnesium.
At the Hajdúszoboszló spa, guests can choose from over 40 different treatments, including various kinds of massages. The most popular treatments are the bath treatment, mud bath, weight bath, and tangentor underwater massage. These treatments are most effective when used in combination with each other.
Medical services
– thermal spa pool
– baths
– mud pack
– weight bath
– carbonic acid bath
– medical massage
– water jet massage
– underwater group exercise
– complex spa treatment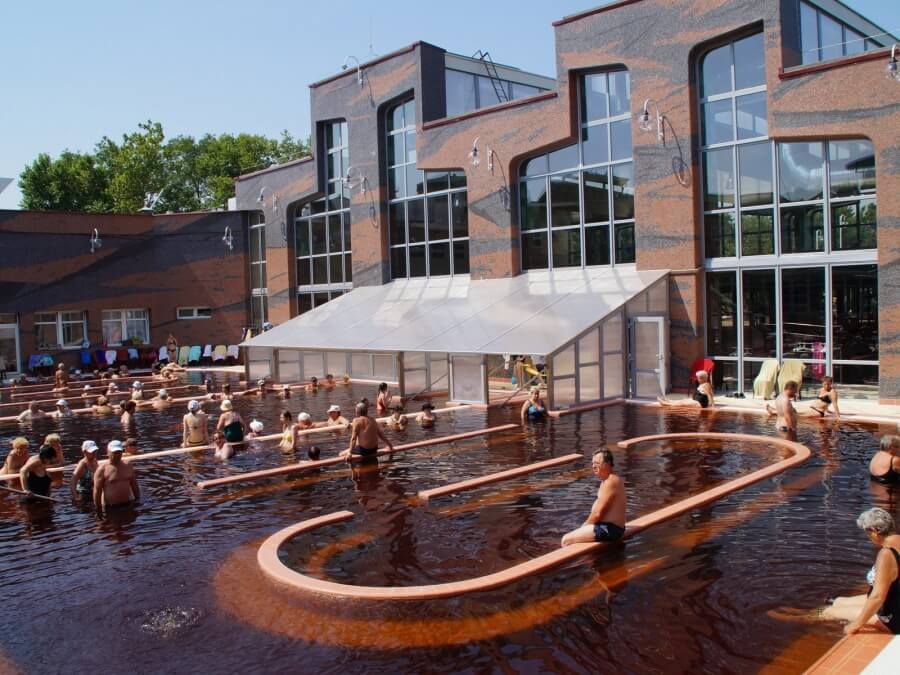 Thermal bath
Open all year round.
The first spa, which is still open today, opened its doors to visitors on 26 July 1927.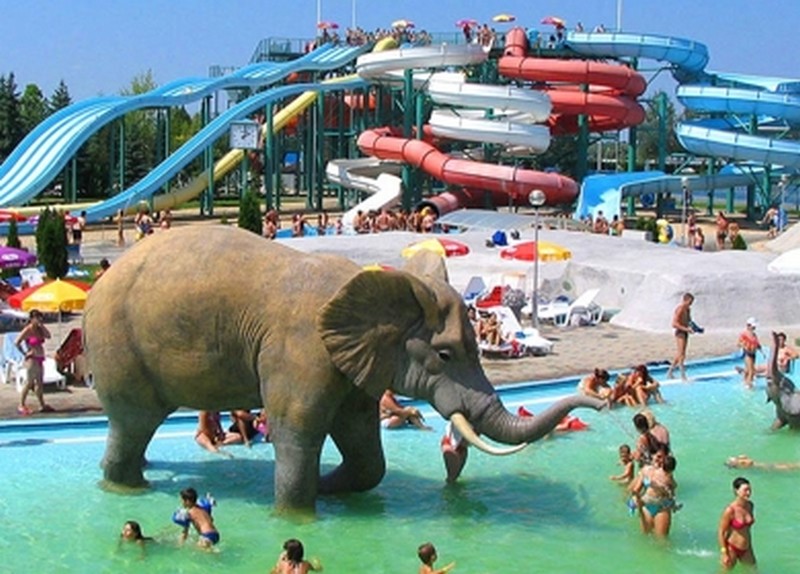 Aquapark
The Aquapark in Hajdúszoboszló is a real slide paradise: giant, hydro, multi-slide, kamikaze, black hole, crazy river, big hole, twister and Niagara complete the experience.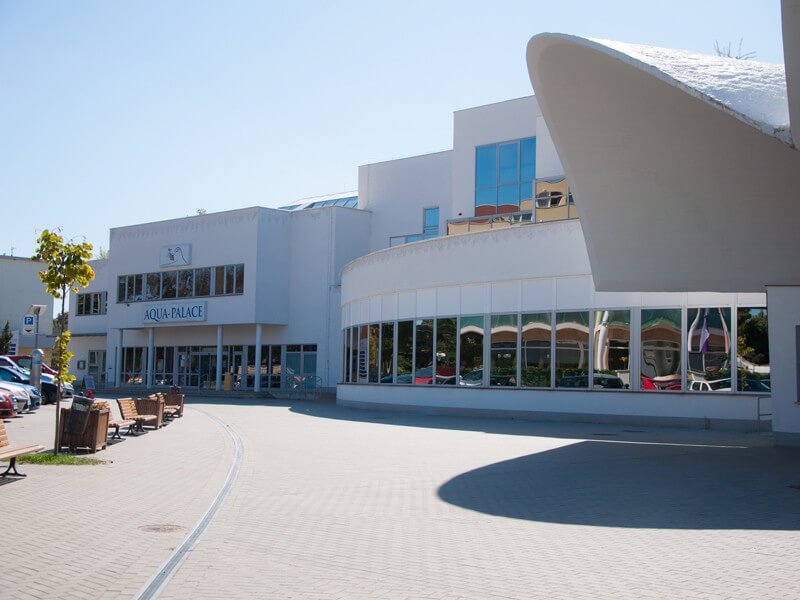 Aqua-Palace
The Aqua-Palace indoor adventure pool has been open all year round since March 2010 and offers a varied programme of swimming activities.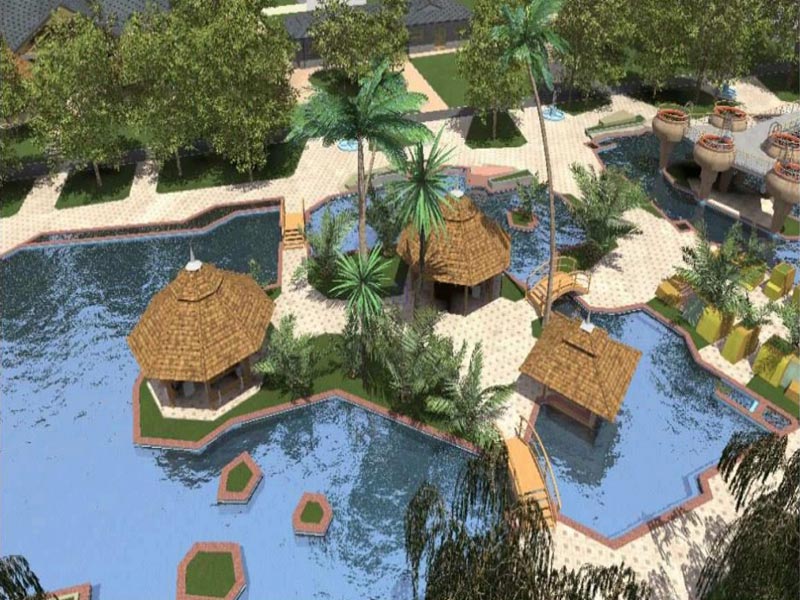 Premium zona
Premium Zone is the newest 5-star service on the beach area of Hajduszoboszlo. Hot tubs, elevated jacuzzi, water bar and children's paradise.